Post by Gene Hunt on Jun 6, 2017 19:31:41 GMT
---
Spring & Port Wine (1969)
I've always liked films from the 60's & 70's. I remember watching lots of them during that time. One of the films that has stuck with me all these years is Spring & Port Wine, a film made from the stage play written by Bill Naughton.
I have always loved this film and from first viewing it I always wondered where it was filmed. Perhaps this is where my interest in film locations began all those years ago....
I spent many many hours researching the film and the locations used (long before the internet and Google Maps) so I had my work cut out... armed with just an AtoZ and a pen & paper. During this research, I was contacted by a chap called Bernard Smidowicz. I immediately recognised the name. Bernard starred in the film as the man who delivered the overcoat to the Crompton house. Bernard's depth of knowledge of the film in all areas is very comprehensive, as although only playing a small role in the film, he was very involved with the film crew..
So I must give special thanks to Bernard & his wife, Pauline for having been especially generous with their knowledge, time, memories, hospitality & friendship over the years.
With all the information I gathered, I set about creating a website dedicated to the film. It generated more interest than I could have imagined and soon I began receiving lots of correspondence from other people who loved the film.
Also along the way, I got in touch with some of the other stars of the film. Diana Coupland, Hannah Gordon, Avril Elgar & Susan George are a few names that I'm sure you'll all know. Then one day, quite unexpectedly, I received a call from a Mr Len Jones. Now the name may not ring any bells with you to begin with, but Len was the chap who played the part of youngest son Wilf Crompton in the film. I had a great chat with Len and we arranged to travel to Bolton to meet up with Bernard, whom Len had not seen since filming ended in 1969. Again, a lot of interest was generated around this and Bolton Evening News ran an article on the Meet up and published in 2005.
Sadly, the website I had put so much effort into was lost when my IP decided in their wisdom to withdraw all customer free webspace. When I moved to a different provider, it appeared they also no longer provided any webspace at all. So, the Spring & Port Wine site has been gathering dust for over a decade now and having had a chat with Bernie a few weeks back, I decided to create a dedicated page on 4:3tv that contains most of the lost website content. It'll be a long page but I'm sure some of you will find it quite interesting.
I'd like to dedicate this thread to my very good friends Bernie & his wife Pauline.

FOREWORD by BERNARD SMIDOWICZ
"Everyone will be famous for 15 minutes"...

Andy Warhol said this and it's true. As a taxi driver in 1969 I picked up a guy who had travelled from London and asked to be taken to a local Hotel. He was looking for locations for the filming of Spring & Port Wine. He booked me for 3 days and we travelled all over Bolton looking for
suitable locations. For the next two months, production designer Reece Pemberton came to Bolton regularly and filming finally commenced in April 1969. It was an experience never to be forgotten.


Meeting people who you had only read about or seen on TV was something to be treasured. James Mason, Diana Coupland, Hannah Gordon, Susan George, Len Jones, Keith Buckley and Frank Windsor were
absolutely fabulous people to be amongst.


To my surprise I was asked to play the part of the van driver, which I "JUMPED AT". After 3 weeks of filming, we went down to London to do the interior shots at Lee International Studios.

The film was premiered in 1970 in London and also in Bolton two weeks later. It ran for 6 weeks at the ABC Cinema. At the premier, I met Albert Finney (co producer), who thanked me for all I had done in finding the locations in Bolton. He also said about my part in the Film "Don't worry Bernard, that's where I started"…...

I wonder what went wrong?

It was an unforgettable time and holds memories which will never be forgotten. It was an insight into the film industry that I would never have seen if I had not been in the right place at the right time.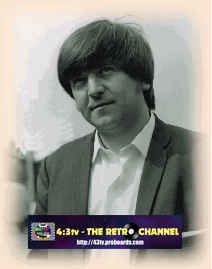 Bernard Smidowicz.
FILM SYNOPSIS
The Crompton Family live in a house in Bolton. Rafe, a self-educated perfectionist, is an engineer at the cotton mill where his teenage daughter Hilda and his youngest son Wilf both work. The two elder children, Florence and Harold, work outside the mill. Florence as a school teacher. Daisy Crompton is the heart and soul of the Crompton household, whose only failing is an inability to keep the household accounts straight. The family is essentially happy and united in spite of the young folks' bantering criticism of their fathers outlook on life.
In complete contrast to the Crompton's are their neighbours the Duckworth family. Betsy Jane, a feckless but well meaning frump, her slovenly spendthrift husband Ned, and their trendy, good time daughter Betty, Hilda Crompton's friend who also works at the mill.
One typical Friday evening the family sit down to tea. Hilda refuses to eat her "bonny fresh herring" because she does not "fancy" it. Rafe commands his wife to serve the herring up at every meal until Hilda has eaten it. This unaccustomed friction is interrupted by the arrival of Arthur Gasket, a sheet metal worker who has been promised promotion on condition of marriage. He has long been friendly with Florence and has decided to ask her to marry him, but Arthur's tender concern over Hilda's evident distress prompts Florence to leave with Arthur in his car. Arthur assures Florence that his warmth towards Hilda was no more than sympathy and
goes on to show his true feelings for Florence.
Meanwhile the herring is produced with monotonous regularity and equally adamant rejection from Hilda at every meal throughout the weekend. Finally, both Rafe and Hilda, unknown to each other, decide to give in over the herring. Just as the Crompton's sit for their Sunday tea, the cover is taken off Hilda's plate & to everyone's surprise, there is no sign of the herring. Although there is little doubt that Wilf has fed the herring to the cat, the family supports him in his denial. The climax comes when Rafe demands that Wilf swears on the bible that he is telling the truth. Wilf starts to make a halting confession before falling into a dead faint under the duress. Arthur accuses Rafe of being a bully and demands that Florence leaves home immediately to stay with his mother until they are married. Hilda too, runs away from home and stays overnight at the Duckworth's house. She returns next morning and tearfully asks her mother (who has by now realised that Hilda's distaste for the herring is probably an early symptom of pregnancy) if she can lend her the money to go to London and fend for herself. Betsy Jane, to whom Daisy confides her troubles, suggests raiding the Crompton's family cash-box but Daisy deems it wiser to pawn Rafe's new overcoat. Hilda, however has already borrowed the money from her sister Florence, so Daisy sends Betsy Jane to retrieve the coat without delay.
Rafe returns from work on Monday and puts the cat among the
pigeons when he decides to wear his new coat to a concert. Unable to find his overcoat, he comes downstairs empty-handed, and the house is deserted. Daisy has disappeared leaving a terrified note for him. He leaves the house to look for Daisy, rushing towards the canal towpath, with the worst possible forebodings. Rafe spots Daisy contemplating life under a canal bridge and gathers her in his arms. They talk things through and head into the future with Rafe intent on taking more of a back seat and letting youth have it's fling.
CAST
JAMES MASON - RAFE CROMPTONDIANA COUPLAND - DAISY CROMPTONSUSAN GEORGE - HILDA CROMPTONHANNAH GORDON - FLORENCE CROMPTONRODNEY BEWES - HAROLD CROMPTONLEN JONES - WILF CROMPTON

BERNARD SMIDOWICZ - DELIVERY DRIVER
KEITH BUCKLEY - ARTHUR GASKETAVRIL ELGAR - BETSY JANE DUCKWORTHFRANK WINDSOR - NED DUCKWORTHADRIENNE POSTA - BETTY DUCKWORTHARTHUR LOWE - MR ASPINALLMARJORIE RHODES - MRS GASKETTCHRISTOPHER TIMOTHY - JOEBRYAN PRINGLE - BOWLS PLAYERJOHN SHARP - BOWLS PLAYERJACK HOWARTH - BOWLS PLAYERKEN PARRY - PAWNBROKERBERNARD BRESSLAW - LORRY DRIVER


---
FILMING LOCATIONS


Some of these locations are still the same today as they were back in 1969, but sadly some have gone forever.
The opening scenes are filmed from the top of the Bolton Institute of Higher Eduction in Moor Lane, Bolton looking towards the town. This building was under construction in 1969 and sadly no longer survives.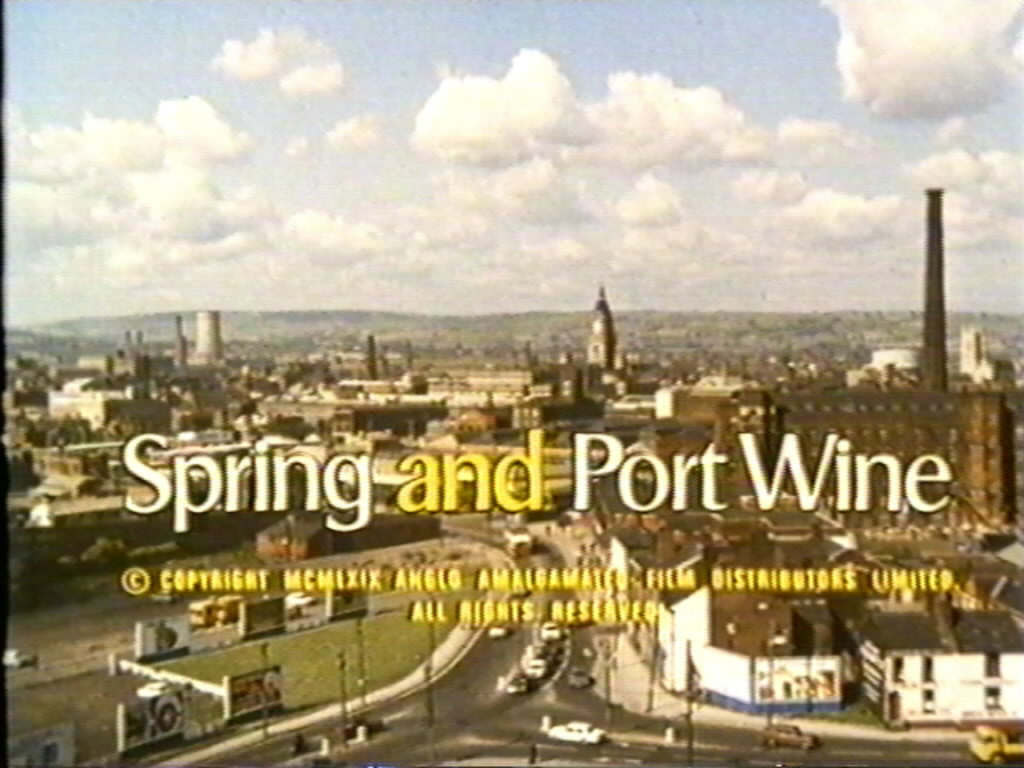 The Mill where Hilda & Wilf work was Sunnyside Mill. This is the view looking down Essingdon Street towards Adelaide Street, Bolton. Sadly, the Mill has long since gone.
The camera was set on top of St Pauls Mill in Barbara Street. This is the view in the same direction today -
Google View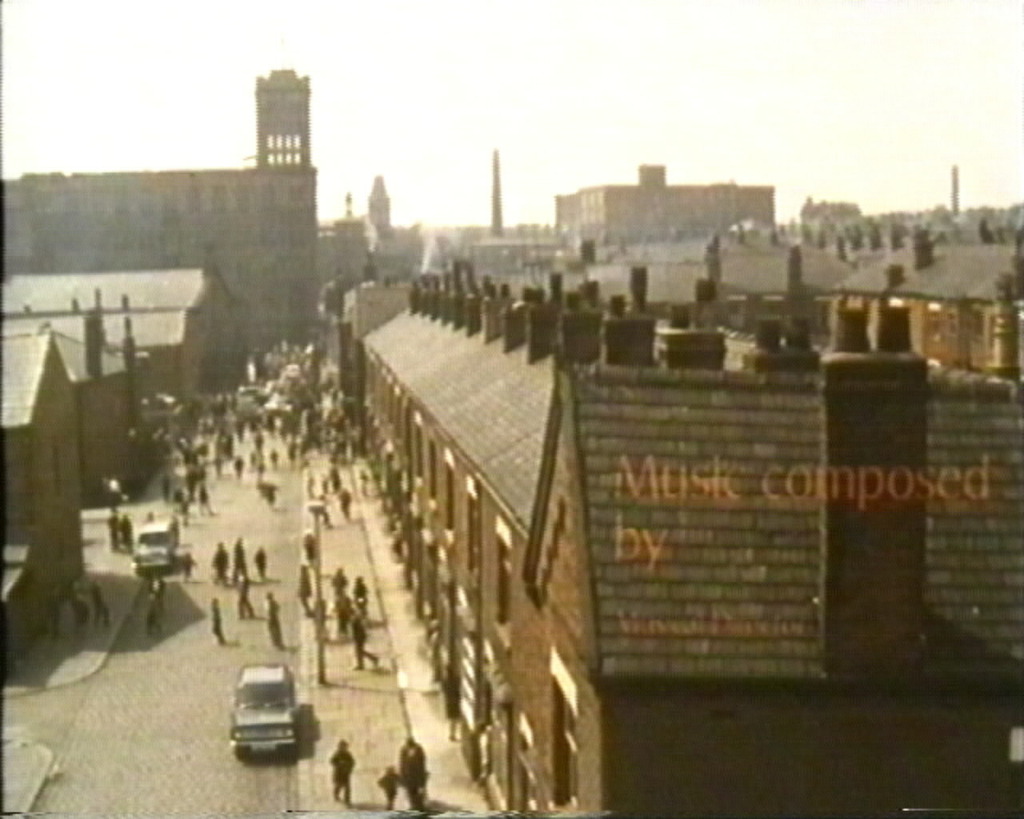 The next shot is of the unfortunately named Nob End, along the disused Manchester Bolton & Bury Canal. Difficult to get a comparable view on Google but this is as near as possible -
Google View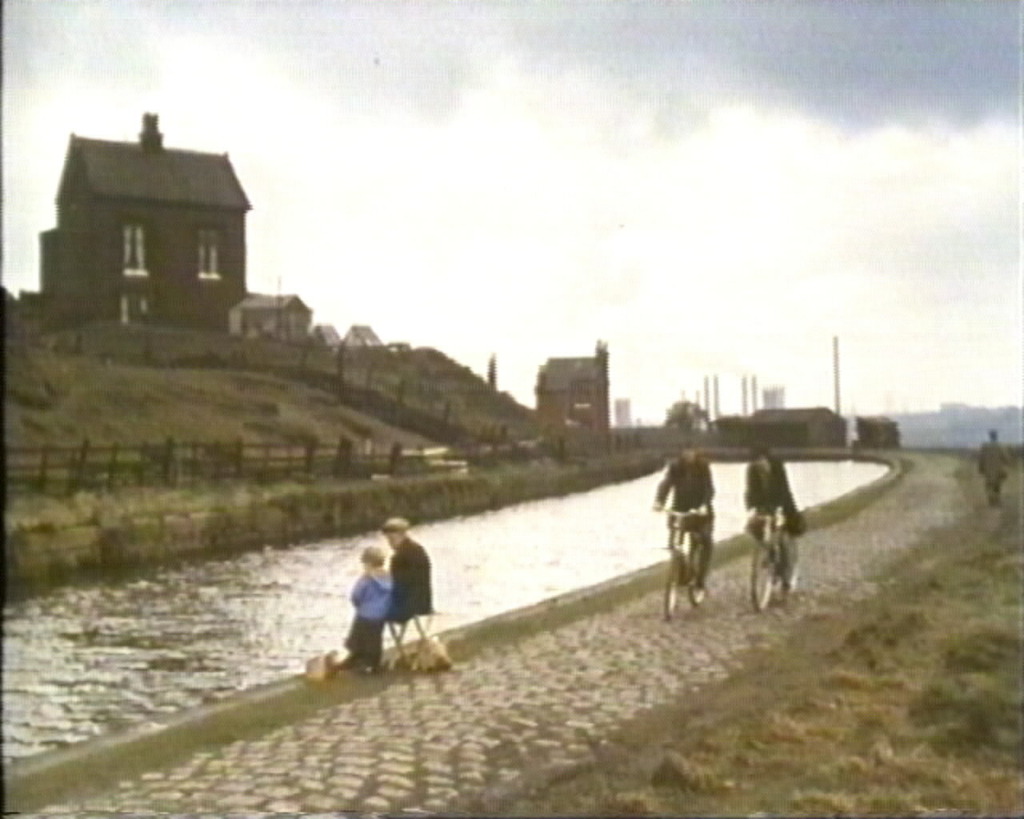 We then see various members of the Crompton Family arrive home after work. Here, Hilda & Wilf are seen in Horeb Street. This street was also seen in the Hywell Bennett / Hayley Mills film "Family Way" -
Google View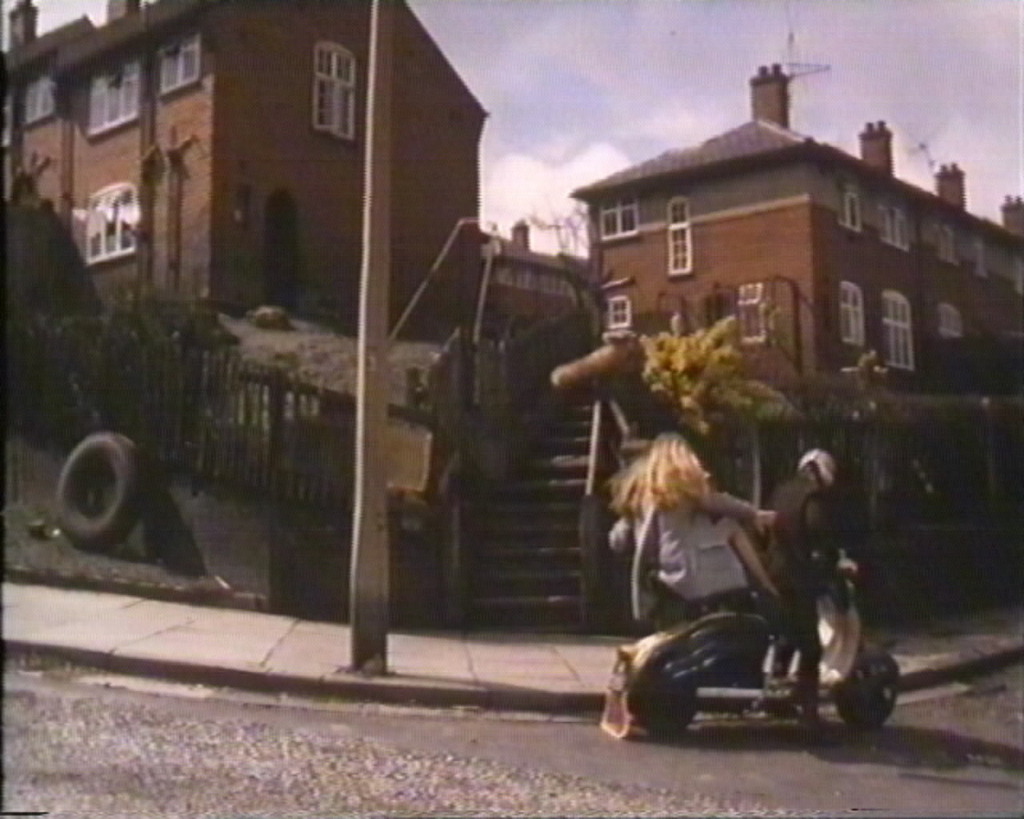 Florence also nears home, along Quebec Street, Bolton -
Google View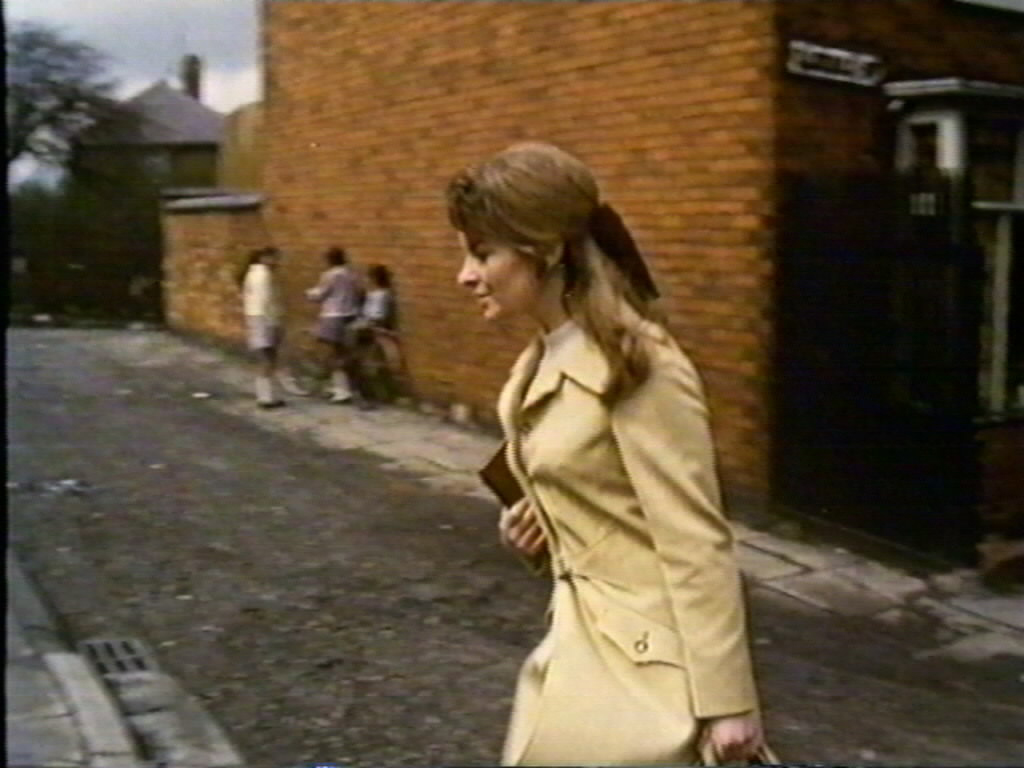 The Crompton House was located at 51, Grisdale Road, Bolton -
Google View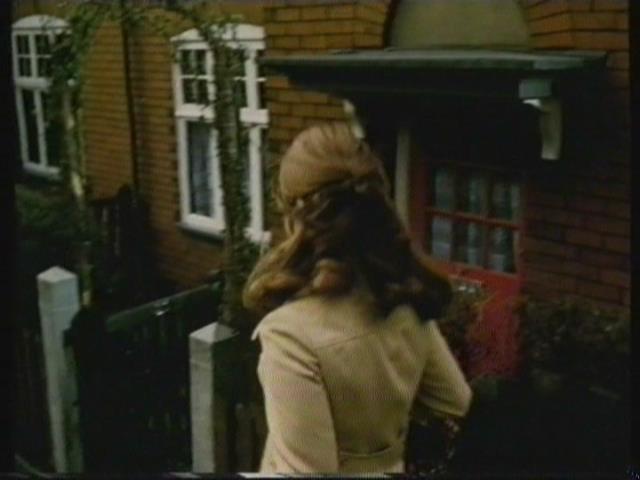 The Duckworth house is next door at 53 -
Google View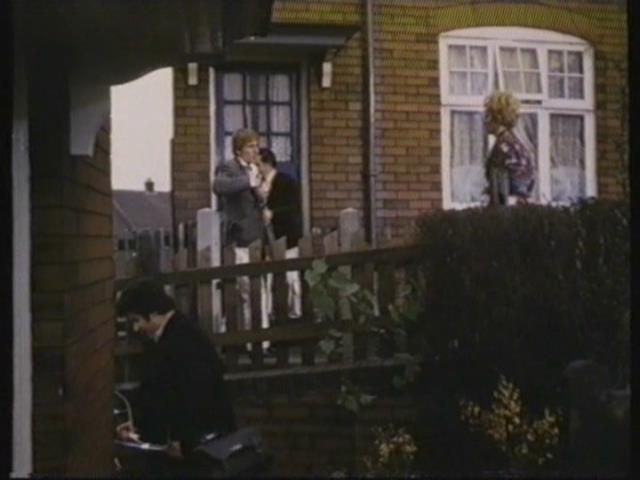 The TV Rental Van is seen turning into Wellfield Road, Bolton.
The church (Saviour's Church) in the background was demolished in 1973 -
Google View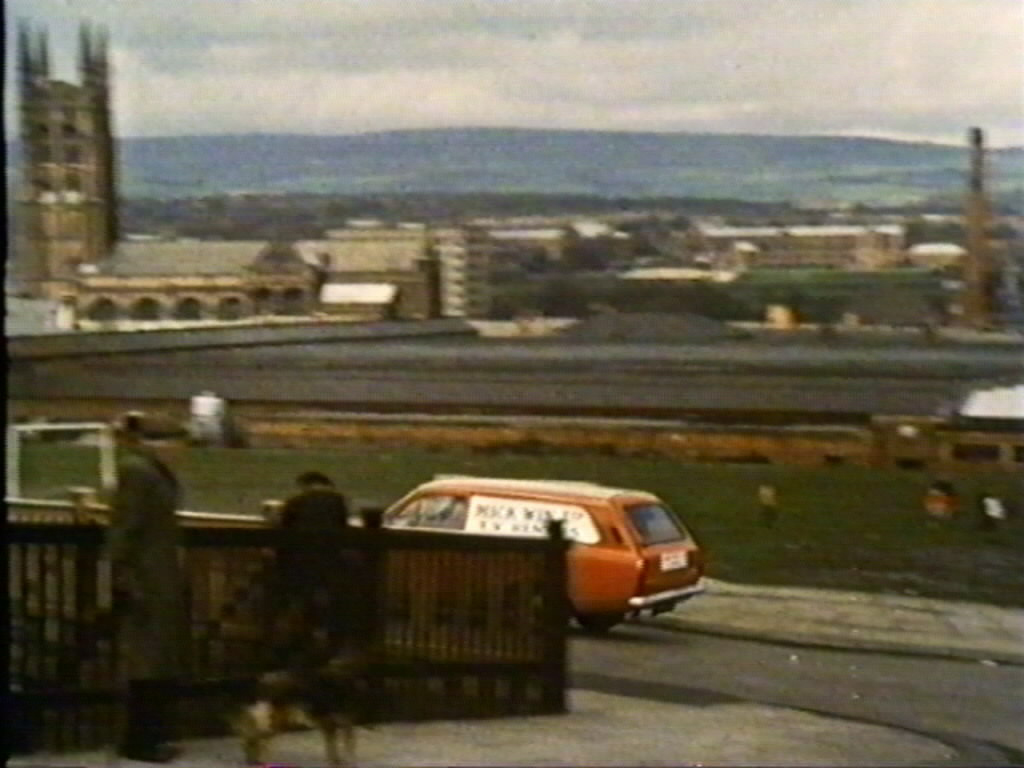 We see Rafe talking to Betty Duckworth outside the shop. This is the corner of Quebec Street & Isabel Street, Bolton. Again, sadly long since demolished. In fact, Isabel Street no longer exists either. In the following Google view, the modern house in the middle of the shot sits exactly where the shop was. Thankfully the old houses opposite survive to this day.
Google View of where shop was
Google View of houses in background
Rafe's new overcoat is delivered by the man from Horsefall & Trott (Played by Bernard Smidowicz). This scene covers a few different areas before arriving at The Crompton's.
First we see Arthur turning out of Dowson Street into Dorset Street, Bolton -
Google View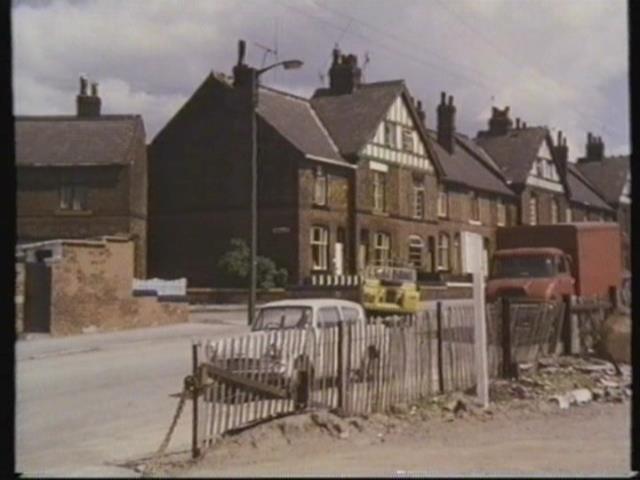 Then he meets up with the Horsefall & Trott van in Castle Street.
This is no longer possible due to Dorset Street becoming a dead end -
Google View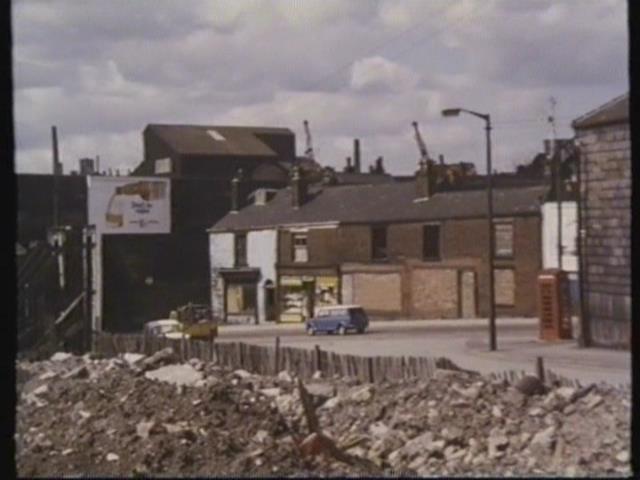 and under the Rail Bridge (Which now crosses the A666 St Peter's Way). Once again, it's not possible to get an accurate Google View but this one shows the bridge from another angle. All the old buildings see beyond the bridge have long since gone -
Google View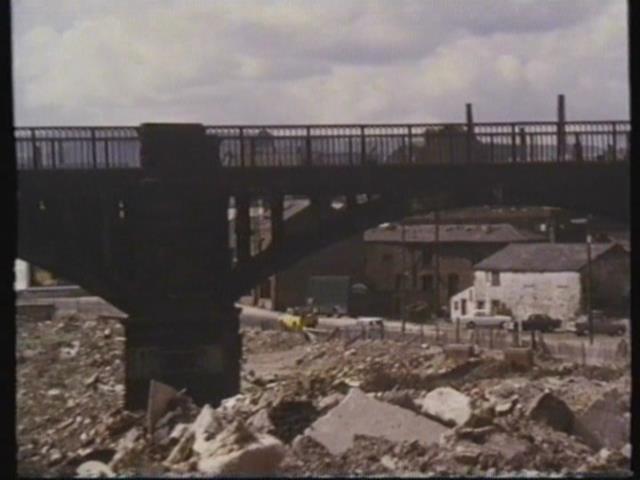 Before heading up Mercia Street (In reality they have just passed and are driving AWAY from the Crompton's house!). Once again, we see Saviours Church in the background, which was demolished in 1973 -
Google View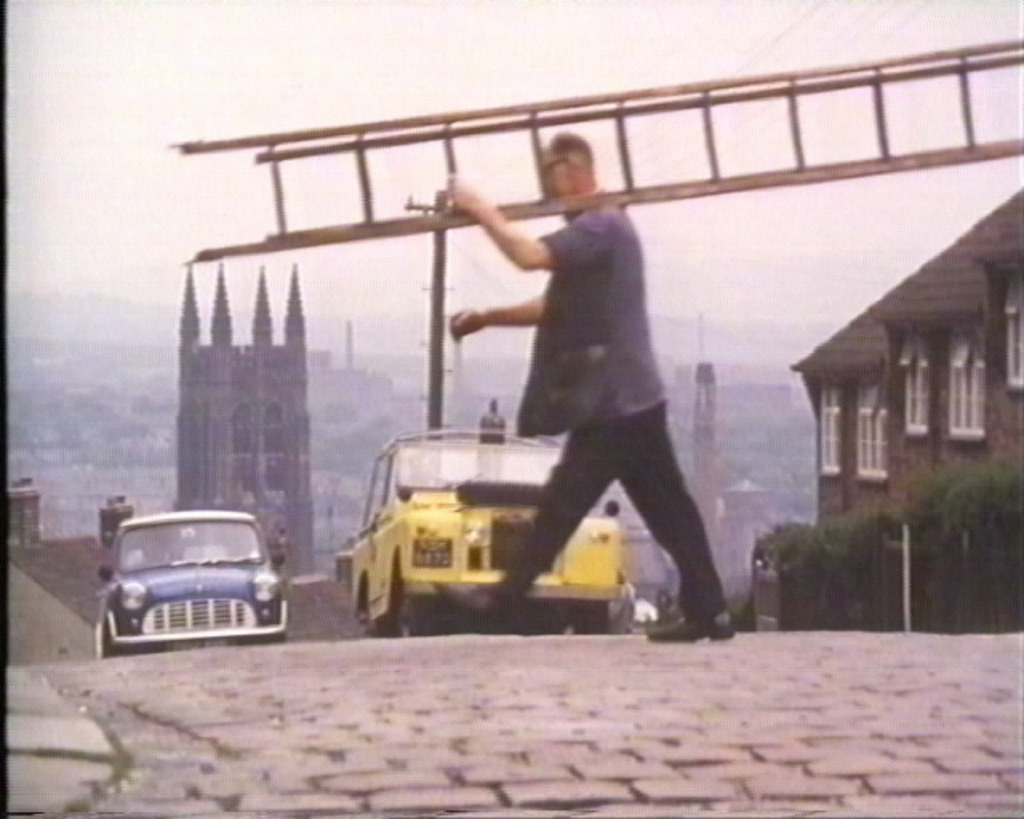 and into Anglia Grove -
Google View
Before finally arriving at The Crompton House in Grisdale Road -
Google View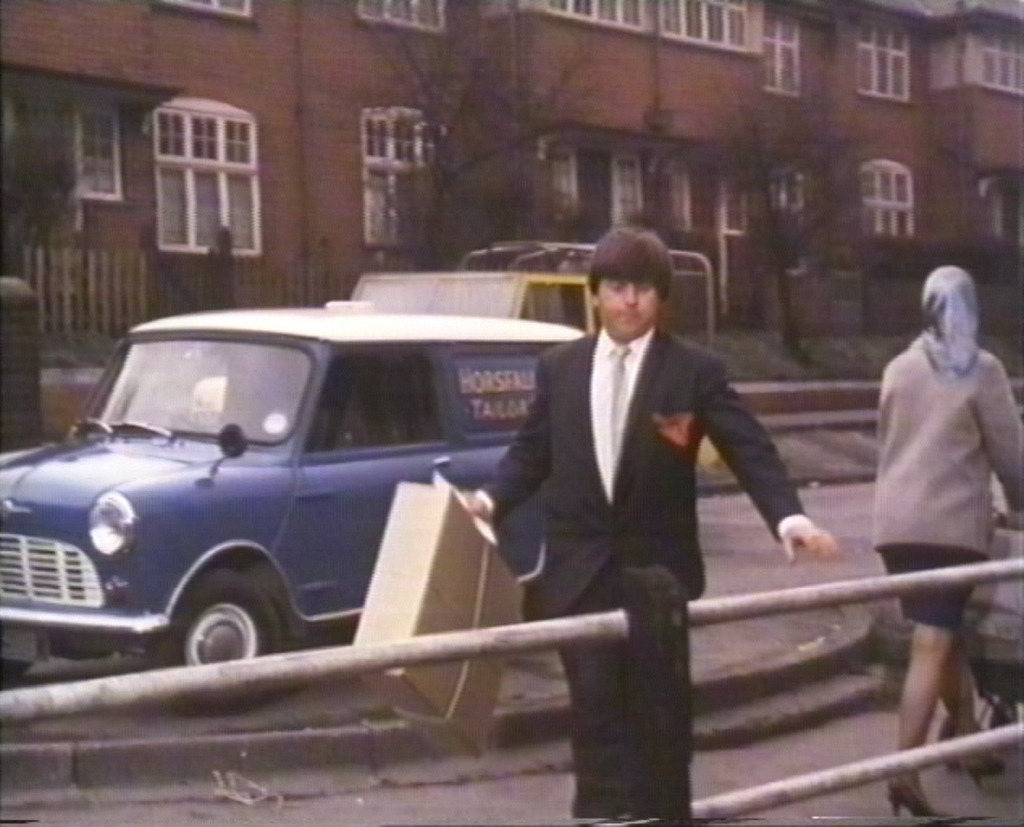 An overhead shot looking over the Crompton House down Back Quebec Street, Bolton -
Google 3D Aerial View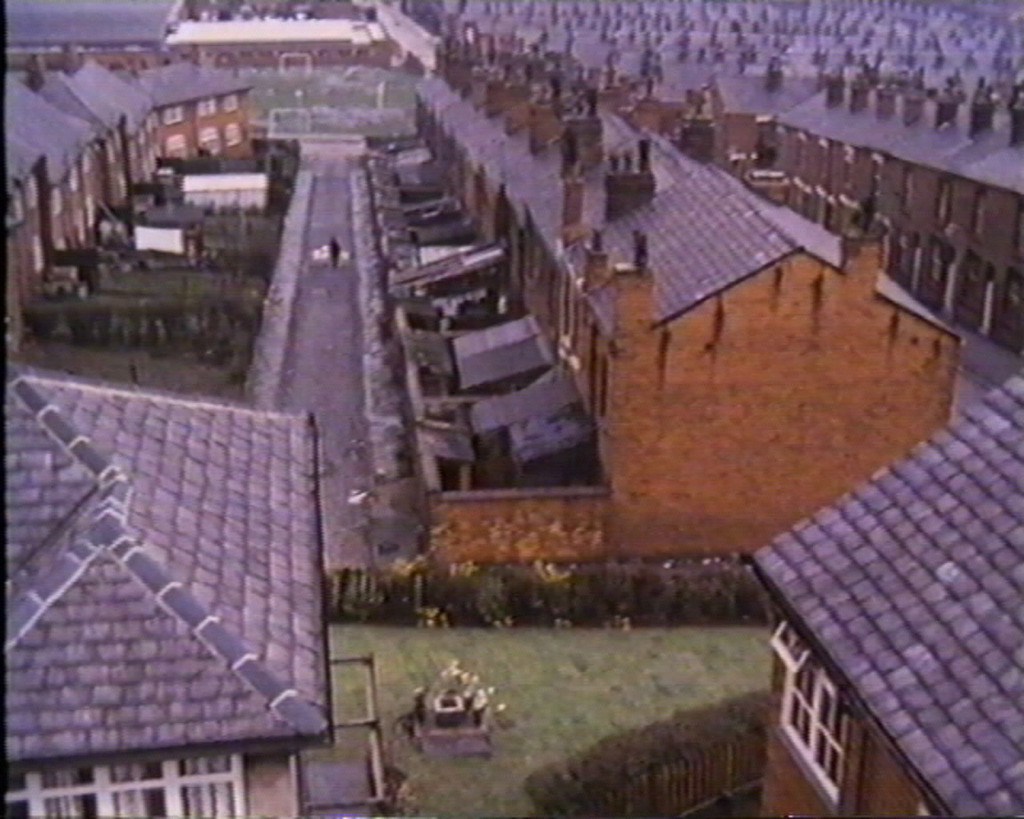 We then see Arthur and Florence driving through town taking in various streets.
First we see them travelling along Derby Street. The camera was set up in Edgar Street which runs parallel -
Google View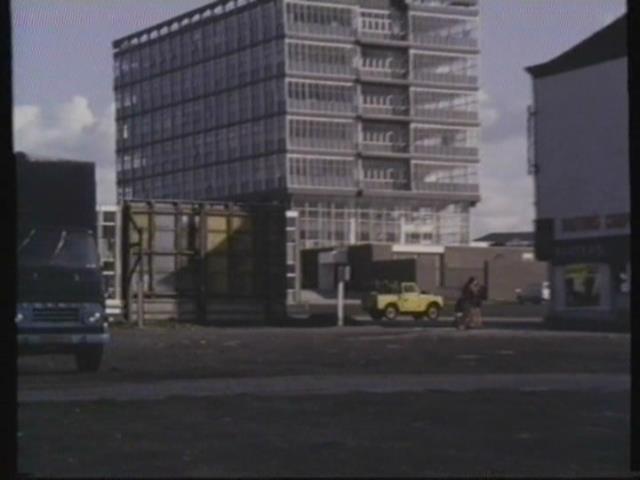 Then we see them driving along Deansgate, approaching Oxford Street. This section is now pedestrianised -
Google View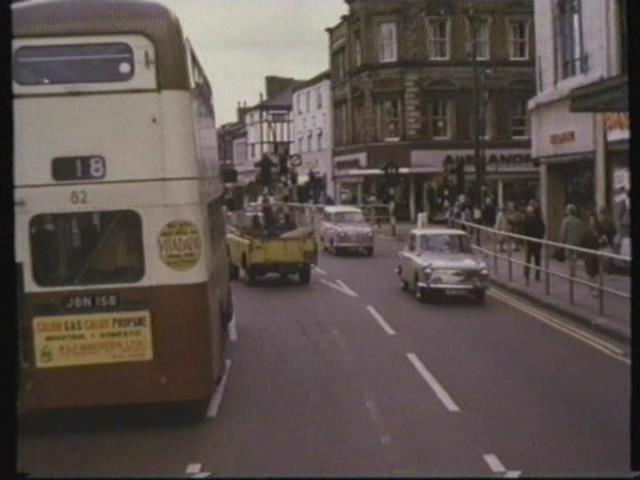 Again along Deansgate -
Google View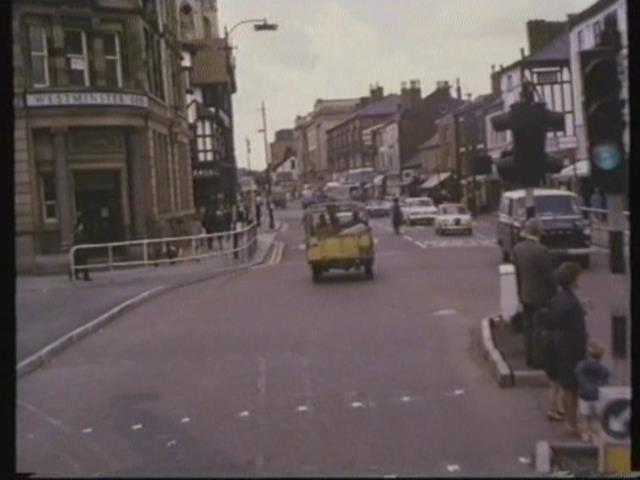 Still on Deansgate at the junction with Bradshawgate on the left -
Google View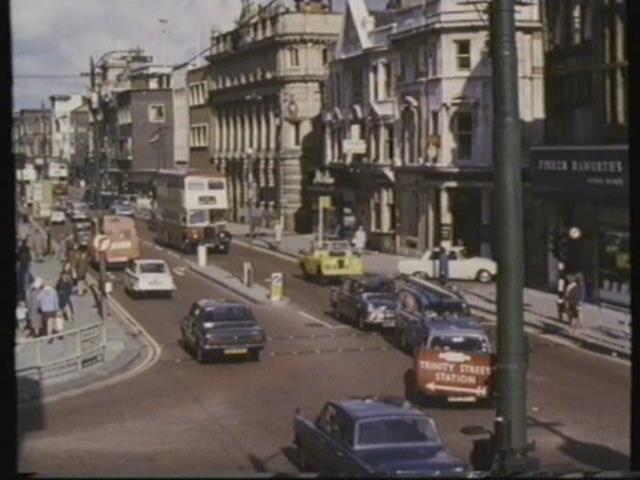 Then driving down Church Bank -
Google View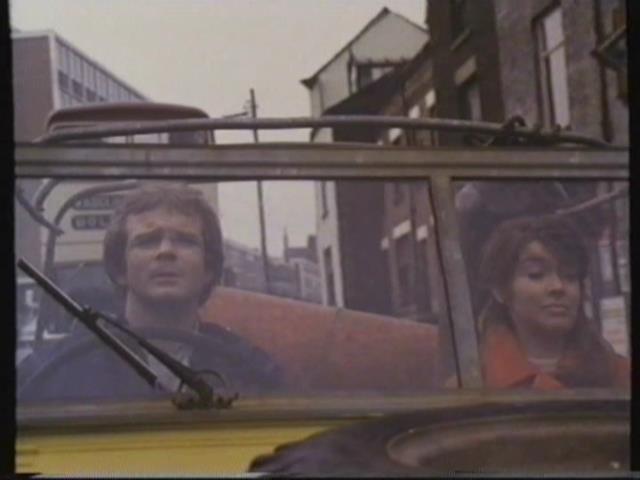 They pull up in Dorset Street at the junction with Dowson Street -
Google View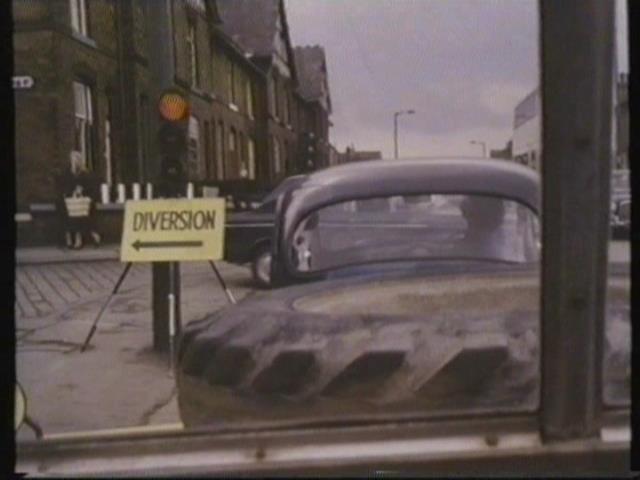 Ending with an aerial shot of them in traffic in Dorset Street. Bolton Parish Church & The Rail Bridge behind them is still there now, but the new A666 St Peters Way runs beneath the bridge.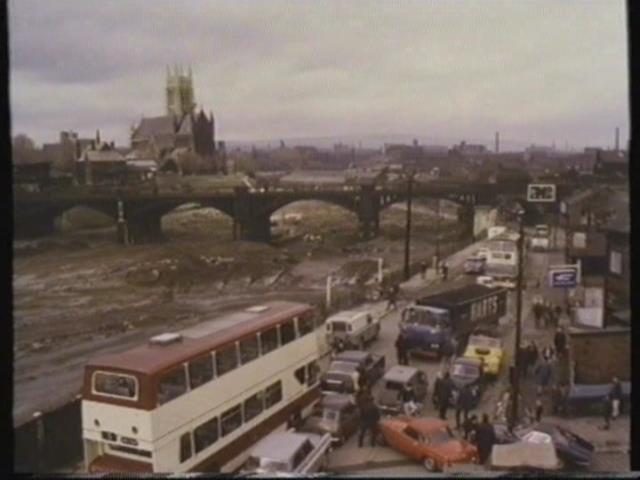 Later, we see Arthur & Florence arrive at Arthur's house. This is 32 Ernest Street, Bolton -
Google View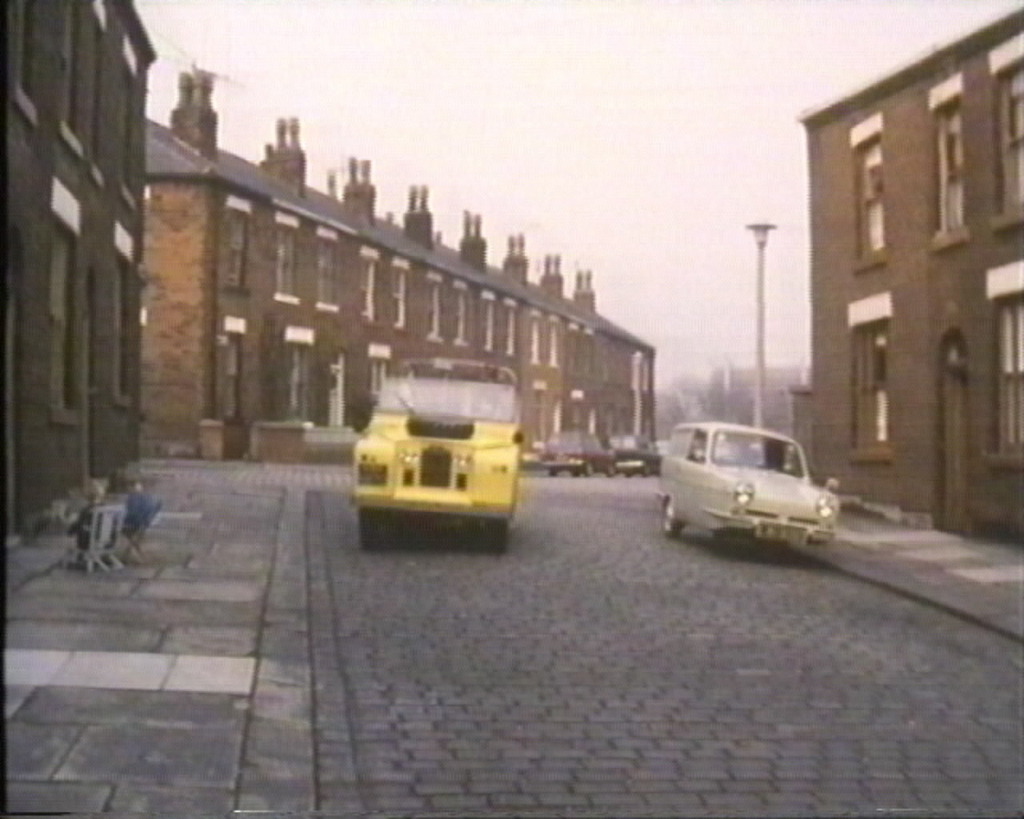 Meanwhile, Rafe takes a walk on the moors.
This was filmed out at Wilton Quarry on Scout Road - looking out towards Belmont & Egerton -
Google View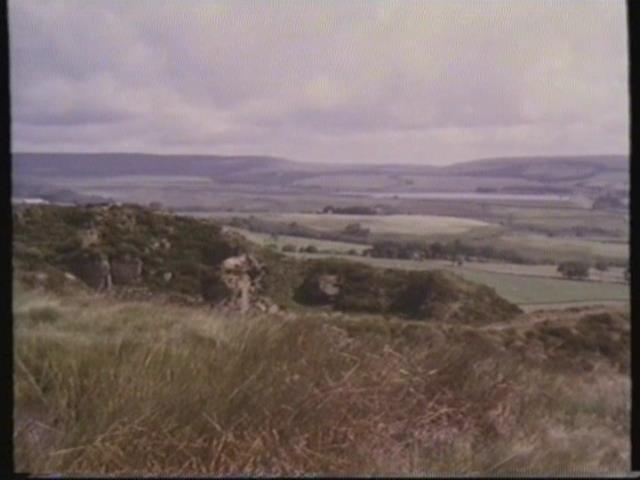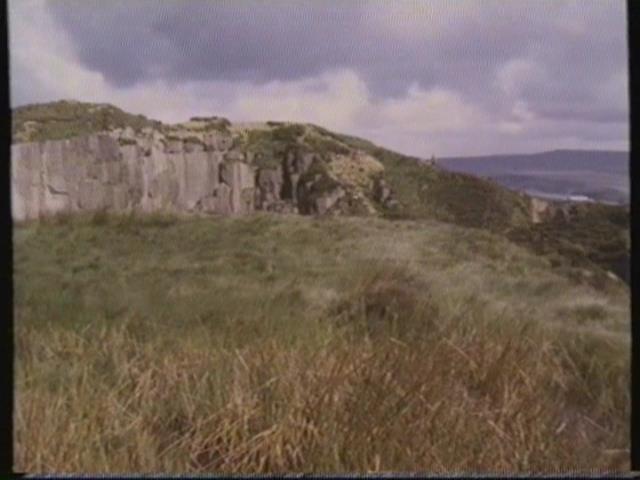 We then see Ned Duckworth chatting with Hilda. This is in Queens Park near what is known as "The Pie Crust" -
Google 3D Aerial View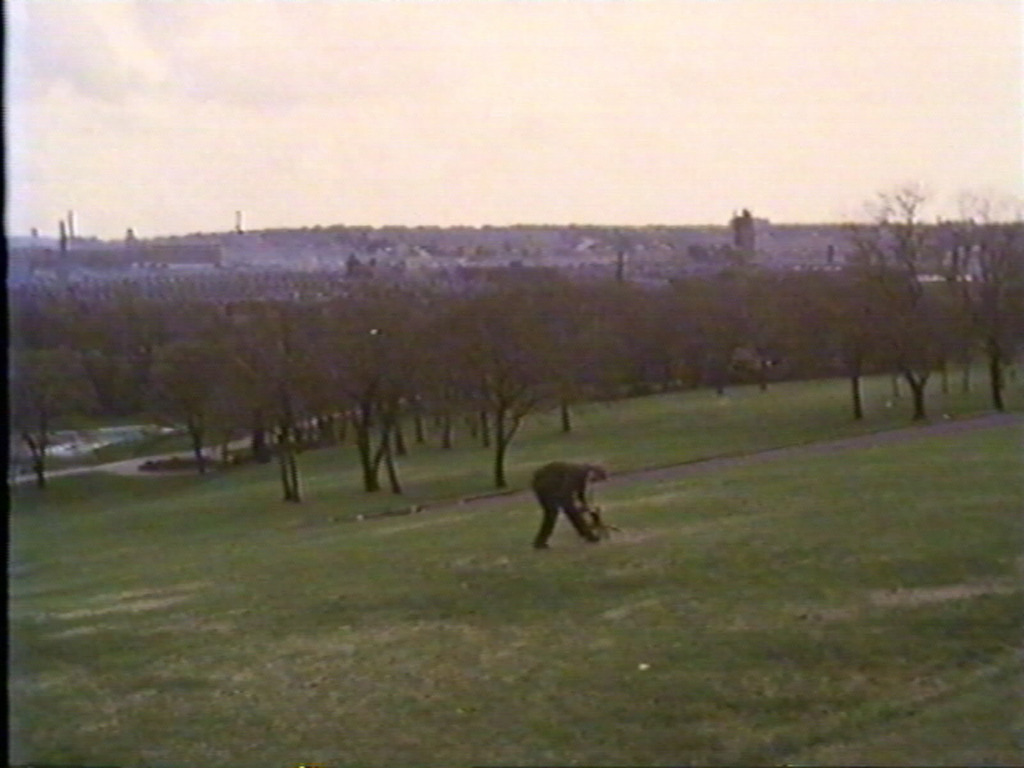 The Pie Crust -
Google View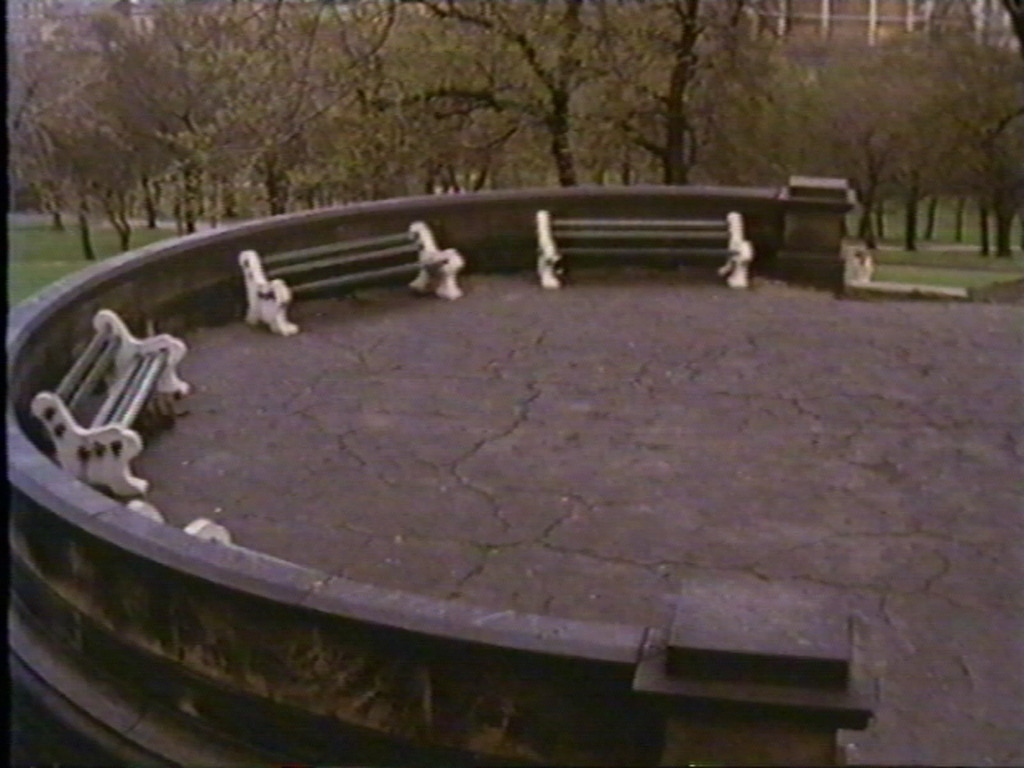 Daisy runs away and heads down a steep slope before falling at the bottom.
This is known as "Gorses Steps" on Woodside Square, off Radcliffe Road, Bolton -
Google View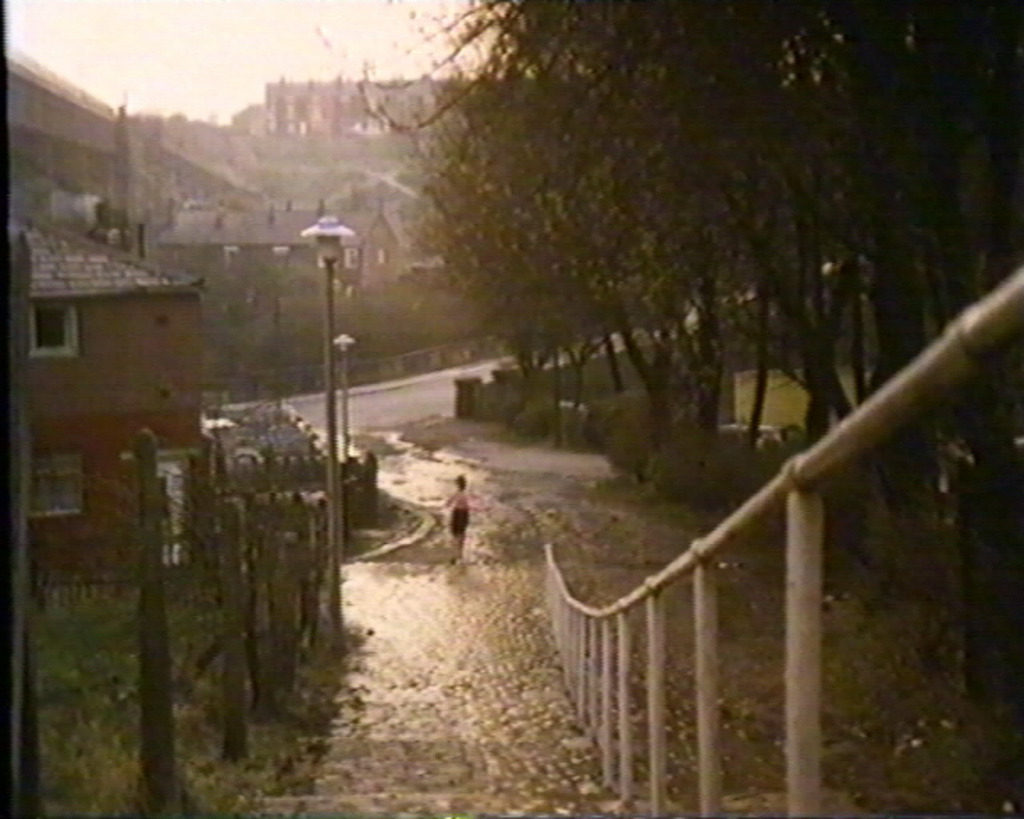 Whilst looking for Daisy, Rafe bumps into Betsy Jane in the same street as above -
Google View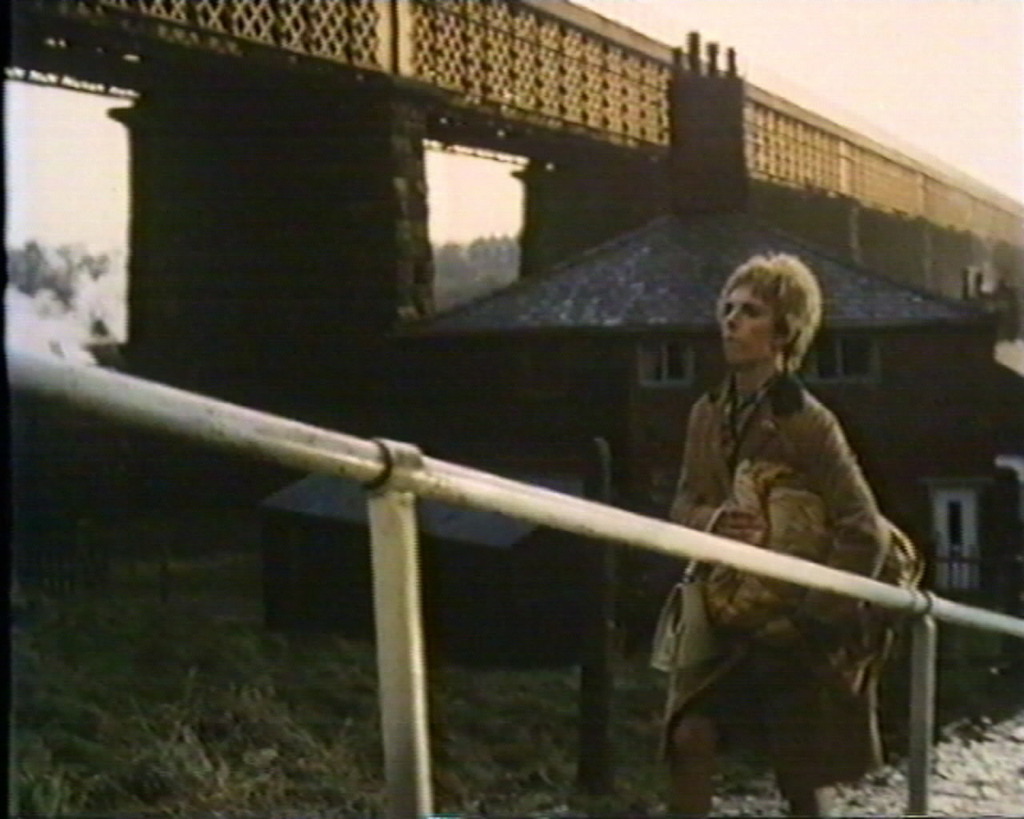 Then Rafe continues to search for Daisy.
Here, he is alongside the Manchester Bolton & Bury Canal at Prestolee. Sadly, the old buidling on the left have gone and only in recent years. THey were there when I visited in the early 2000's. If you look closely at the following Google view, you can still see the window sills on top of the remaining wall. There is still a lamp post there too -
Google View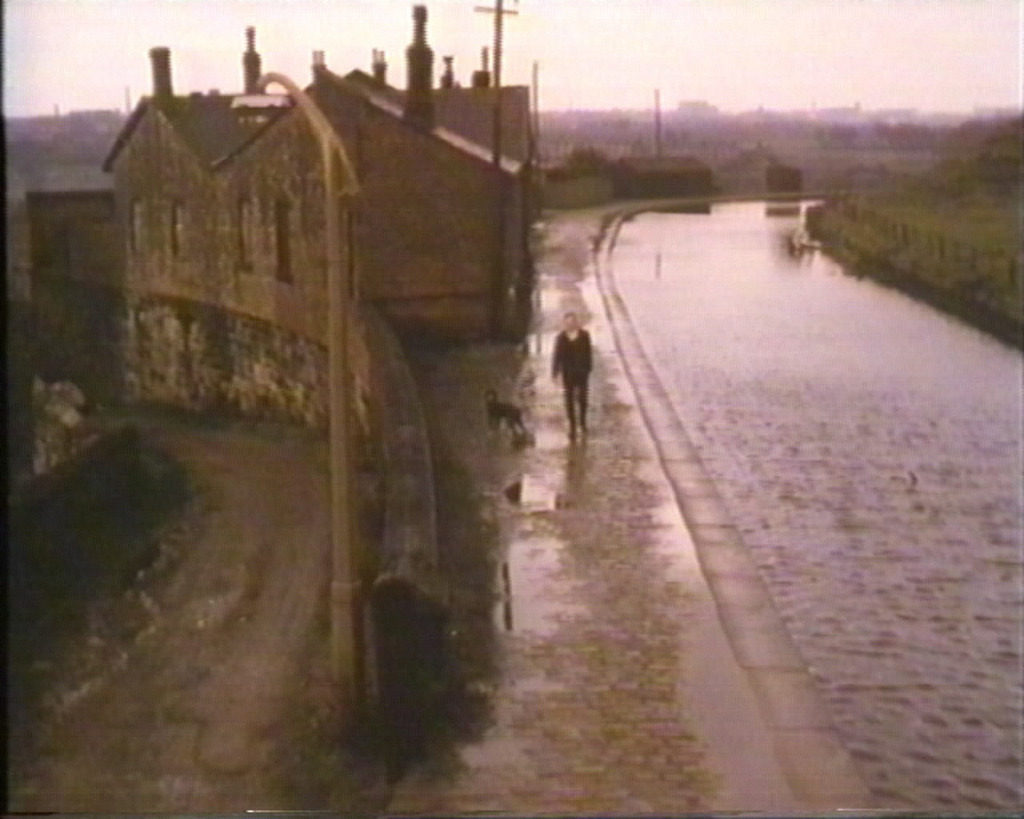 He spots Daisy running near the bridge over the River Irwell at Prestolee -
Google View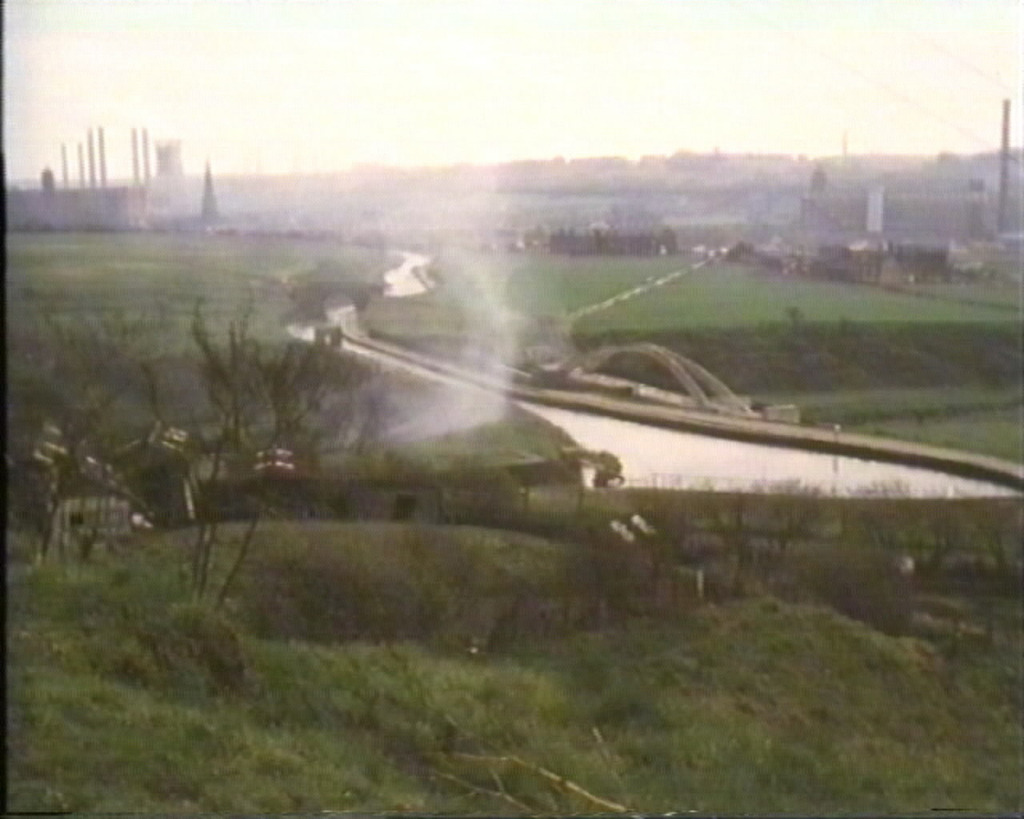 He then runs down the old Prestolee Locks -
Google View
Rafe eventually finds Daisy under the old canal bridge.
This is along a long disused section of water just South East of the River Irwell at Prestolee -
Google View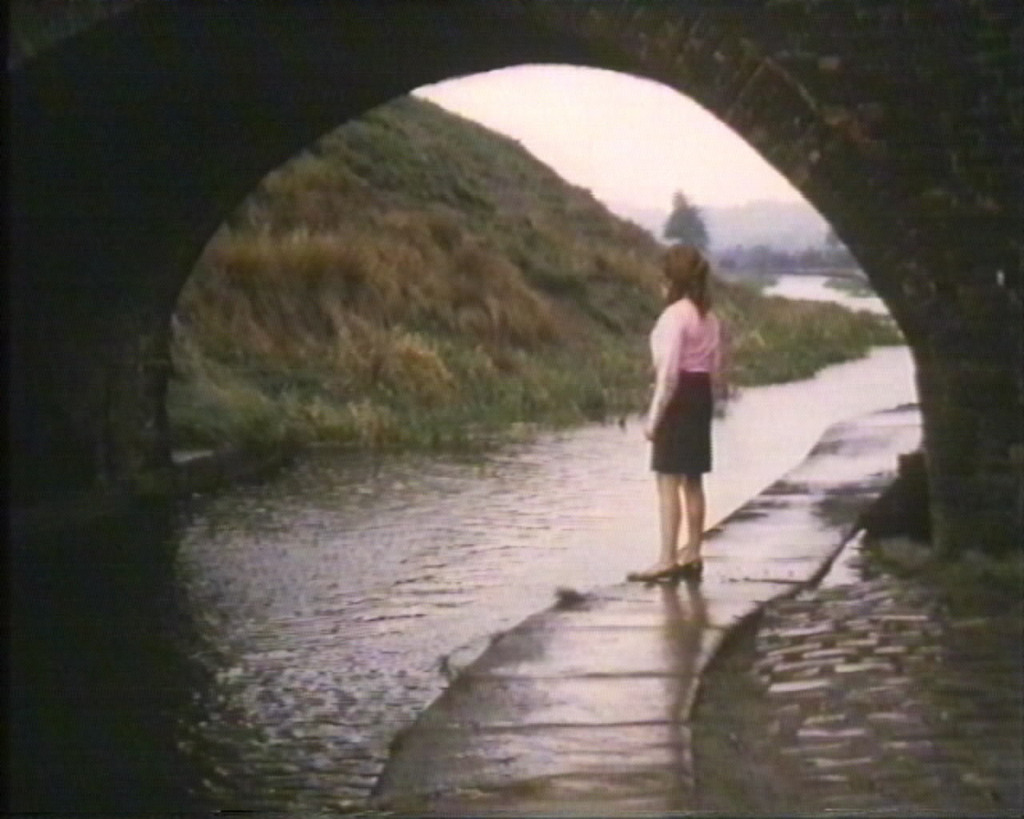 They head back home along Quebec Street with the camera looking across King George's Field towards them. The black gable end on the house in the middle was on Gilbert Street (Long gone). The church on the left in the distance was The Emmanuel Parish Church. It still stands today but has since lost its spire and has also been converted to flats and called "Stonechurch".
For this scene, a telephoto lens was used which foreshortens the perspective considerably. The following Google view is from roughly where Rafe & Daisy are in the picture below (note the Church in the background minus its spire) -
Google View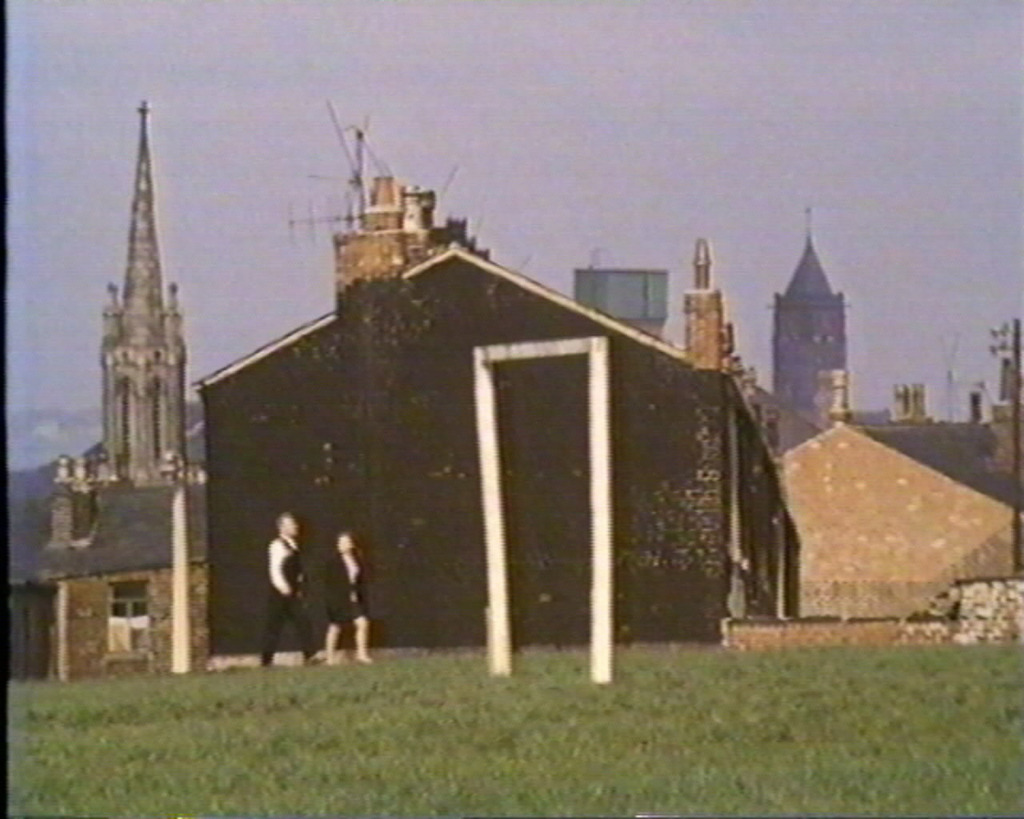 ---
As I mentioned earlier, I contacted a few of the cast many years ago regarding this film. I had some great replies from some of them too. Sadly, Rodney Bewes failed to send a response to any of the letters I sent despite including SAE's in each of my letters, just as he failed to respond to any letters I sent regarding The Likely Lads.
Here are a few of the replies and photos I was sent.
AVRIL ELGAR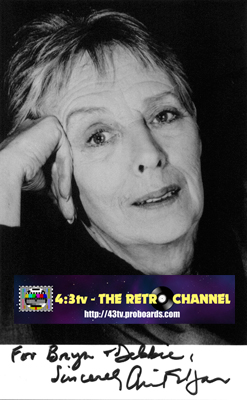 Avril wrote:

"I wouldn't have thought after all this time that Spring & Port Wine still lived in the memory. I remember the time with Frank Windsor as my husband very fondly. We were in REP in Oxford in the 50's and in a couple of TV shows after that."

My good wishes,
Avril


---
HANNAH GORDON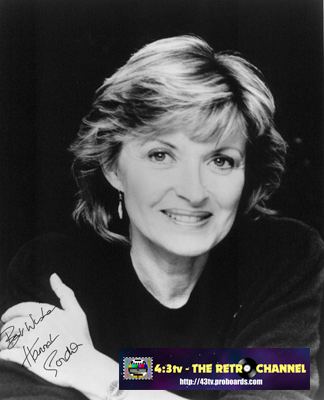 Hannah wrote:

"I do indeed have fond memories of Spring & Port Wine as it was my first feature film. I had a marvelous part as James Mason's daughter and he was an actor I had always admired very much indeed - so much so that when I was first introduced to him at a party given by Michael Medwin, who co produced the film with Albert Finney, I was quite overwhelmed. He was wonderful to work with, kind and encouraging.

Most importantly, I met my husband, the late Norman Warwick BSC on the set. He was the lighting cameraman who photographed it so beautifully. So all in all, it was probably the most important job of my life!"

Kindest Regards,
Hannah Gordon.


---

MICHAEL MEDWIN (Co Producer)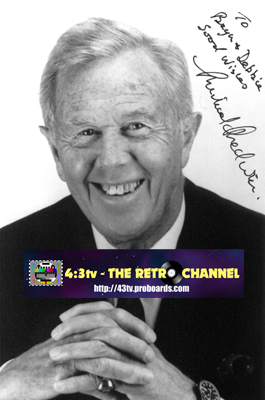 Michael Medwin co produced Spring & Port Wine with Albert Finney. He also had a cameo role in the film. He was driving a car which was shunted by Arthur Gasket in traffic.

Michael wrote:

"I am glad that you have a fondness for Spring & Port Wine. It is so long ago that I fear I only remember it as a happy experience. Susan George got the part in Straw Dogs because of her appearance in Spring & Port Wine. I retired from Memorial Films (who produced the film) some years ago and am now chairman of a new company which produces plays & have "ART" playing at Wyndhams Theatre."

Good Wishes,
Michael Medwin.

A few years after receiving this letter, I was on a break in Bristol when I bumped into Michael Medwin while doing a bit of shopping. I had a chat with him again about Spring & Port Wine and he was great to talk to, though looking a little frail. He wished my family & I all the best and off he went.


---
DIANA COUPLAND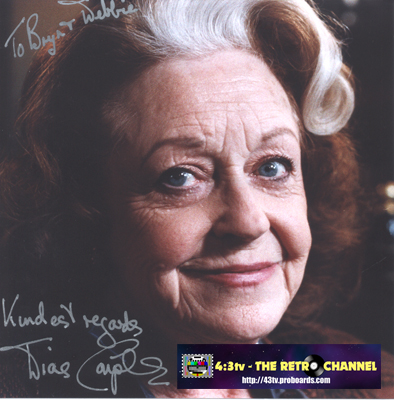 Diana wrote:

"Thank you for your interest in Spring & Port Wine! I thoroughly enjoyed my time during the filming - other than when I tore a ligament in my ankle running down that hill in high heels! I still suffer from it on occasion."

Kindest Regards,
Diana.

---
SUSAN GEORGE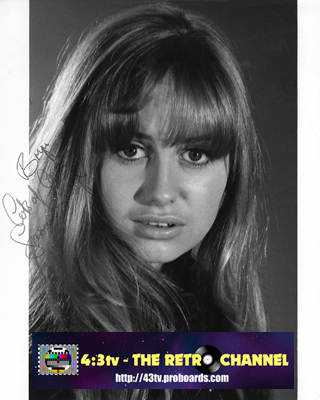 Although I only wrote once to Susan, she replied immediately - and also went on to send me more signed photos over the next couple of years. Fantastic!

Susan wrote:

"I am a big fan of Spring & Port Wine and thoroughly enjoyed my time and involvement in the film. It was a truly happy experience"

Lots of Love,
Susan.


---
LEN JONES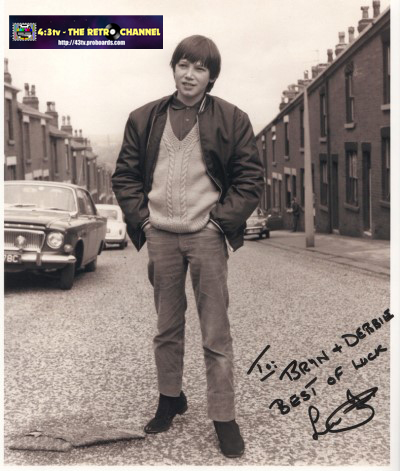 As I mentioned earlier, back in 2005, I received a call from Len Jones who played Wilf Crompton in the film. I had a great chat with Len who like the other cast members, remembered Spring & Port Wine with great fondness. I was really pleased that we arranged to Meet up in April 2005 and travel up to Bolton. It was almost 36 years to the day since Len was last in Bolton for filming Spring & Port Wine when he was just 17.Upon arrival, we met up with Bernie and drove over to the Crompton house in Grisdale Road. We were met there by reporters from the Bolton Evening News who took photos and interviewed the three of us. It was a poignant moment for Len as he remembered being there all those years ago. The article was published in the Bolton Evening News on Tuesday 26th April 2005.
Here are a couple of photos taken that day of Len & Bernie.
On the steps between the Crompton & Duckworth houses.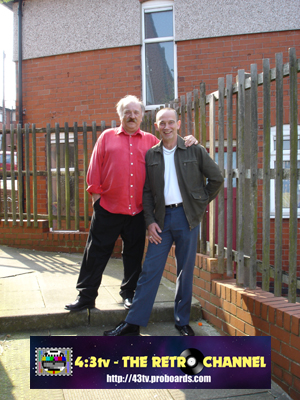 In front of the Crompton house.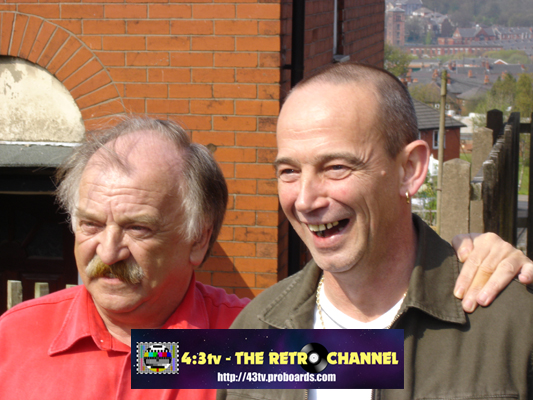 ---
Here are a selection of photo's I have been very kindly sent by Bill Naughton's niece - Kath Fox.
Behind the scenes in Sunnyside Mill...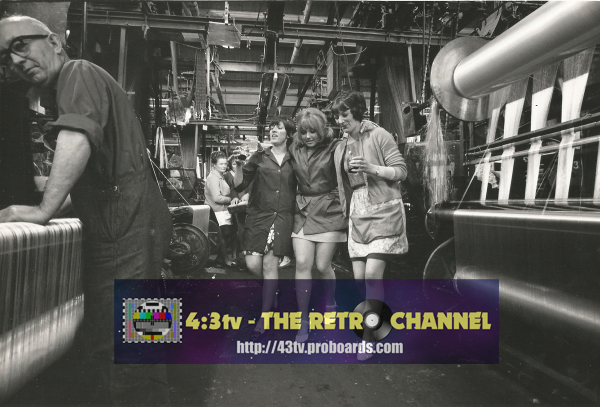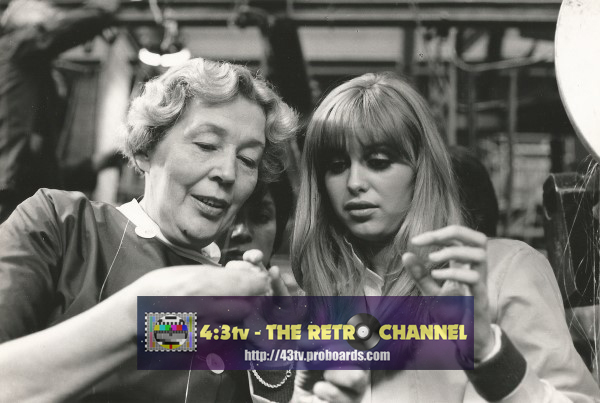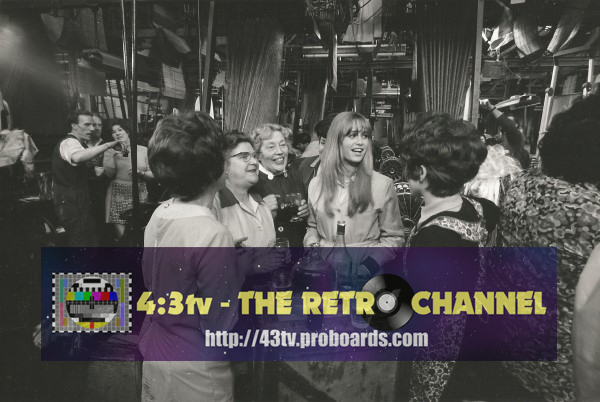 Avril Elgar & Diana Coupland...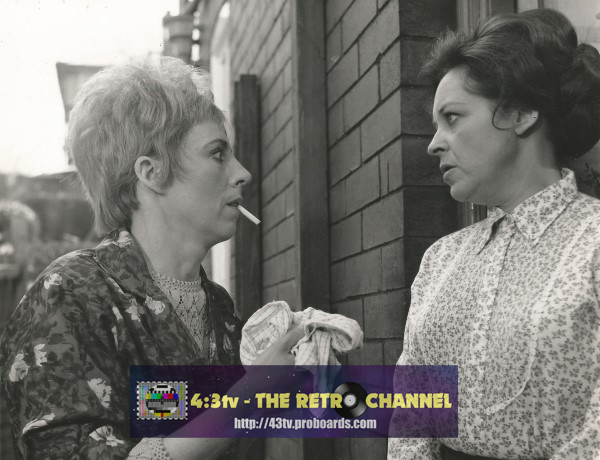 The Crompton Family...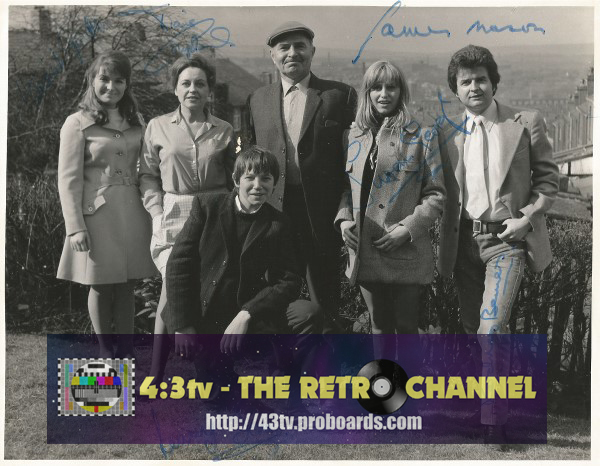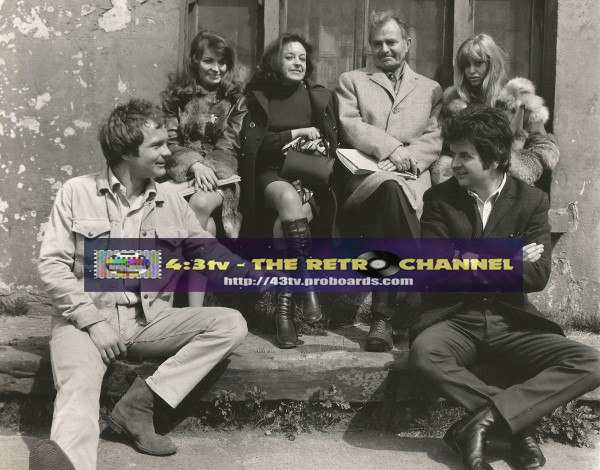 ---
TIME LAPSE VIDEOS


Here are a selection of Time Lapse video sequences showing the changes that have occurred since filming in 1969. I took the "now" shots in 2000 so around 30+/- years between the two.
Daisy (Diana Coupland) runs away from home.
---
I hope you have enjoyed reading through this thread. If none of you have seen this classic film, I thoroughly recommend it. Some great characters played by first class actors of the time.
I have a few items of memorabilia that I will add to this thread when I get chance, along with a selection of behind the scenes and publicity photos courtesy of Bernard Smidowicz.
Gene.
---