Post by Mickyosan on Oct 9, 2019 23:47:09 GMT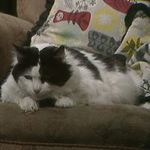 Yet another super meet arranged by Gene and where the mileage afforded to the medium of Shanks' pony was considerable but always leisurely and included a number of pre-scoped refreshment stations.
The Saturday mini-gathering was an excellent entree to Sunday's main course and true to Jack and George's penchant for the sauce, my contemporaries were more than capable of throwing a few down, the impact of which was tempered by all that pavement processing. I bade my farewell at the Lamb to head home as they were headed westward via the Seven Stars and ultimately back to Hammersmith with further liquid ingestion en route.
Up at 06:50 to the sound of the forecast torrential rain although copious research the day before had revealed we were likely to miss the precipitation and, sure enough, as I left at 08:00 it had just stopped and that was the last I'd see of it for the rest of the day, save for just a few drops in the afternoon at Kensal Green cemetery where it soon realised there was nothing to see here and it kindly jogged-on.
I was very quickly at Hammersmith where I crossed paths with Peter Picard over the super salvation of a sausage egg McMuffin meal with a revving coffee and a fruit bag for later in lieu of the more usual hash brown.
We walked down to Colet and were early doors but more of the usual suspects including Gene and Del who amazingly were still 90% water, in spite of the flavoursome liquids imbibed in the preceding eighteen hours
.
And then we were off to Latimer Road where we took in some great Steptoe locations and where Steve Austin's excellent tour brochures again proved excellent reference material.
We stock a well earned pit-stop at just after midday, in glorious sunshine, in the William IV on Harrow Road and after getting well acquainted with intoxicating liquor (some more than others), we headed over the road to the captivating Kensal Green cemetery for which the then and nows were extremely similar, in spite of the passage of time of nearly fifty years in the case of the Steptoe and Son film.
An apparition suddenly appeared out of nowhere and we were terrified. And that was just the underpants. Maybe it was the falling down water consumed consumed in the William IV playing tricks on our senses.
We then made our exit from the cemetery but Del, Vienna and me were starting to lag behind (Del's plates were giving him gyp on account of all those miles yesterday) although we had Mick's bag over his shoulder, always in sight, like a homing beacon or the stars at night guiding us home. Well so much for that as suddenly no bag, no Mick and no anyone else. Bugger.
We checked the brochure and the only definite reference was Westbourne Park station so we went back there but ultimately realised that was the end point so it was game over. After about an hour, the main party arrived and we headed back to Hammersmith and to the sacred Queen's Head.
Having missed a number of Gene's bonus Sweeney Bait/Hard Men locations, you'll be pleased to hear I squeezed the last pips out of the excellent meet by going after work on Tuesday evening, in fading light from about 17:45, managing to do everything I'd missed, working in reverse from Westbourne Park station, back to the Ladbroke Grove canal bridge.
These were great locations and all close together although I had to get my skates on. I finished at 18:43 at the canal bridge and that was that. This meet certainly was the gift that kept on giving.
It transpired on Sunday evening that we'd lost the scent when the main party were downstairs on the towpath revisiting where Freeth, Gibson and George had been, whilst we were up at street level wondering where everyone had gone.
Thanks as always to Gene
for putting it all together and everyone for indulging in the historical time travel in good spirits.